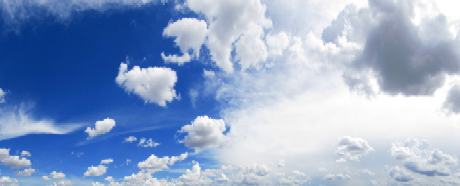 "When I do good, I feel good. When I do bad, I feel bad. That's my religion." – Abraham Lincoln
Religion is one of the topics which I have diligently steered clear ever since Symphony of Love was set up in 2006. It is a sensitive and controversial topic to talk about. Yet, I have always believe in the conscious need for us to show respect and understanding for other religions. Mutual respect and understanding towards differences in each other religious beliefs are important steps in maintaining religious and social harmony. This is especially critical in a multi-ethnic and multi-religious nation like Singapore.
Over the past few days, the religious harmony which religious leaders and the general public has been working hard to achieve was disturbed by one senior pastor's insensitive and inappropriate presentation and comments about Buddhists and Taoists in front of his congregation. The pastor's comments had been video-recorded and made available on the church's website and subsequently became available on Youtube and other websites. His comments also gave rise to tension and conflict between the Buddhist/Taoist and Christian communities.
Fortunately, the incident was quickly contained and resolved even before it got any worse. The pastor has since made public apology to the Buddhists and Taoists for being insensitive and offensive in his presentation and comments. He also solemnly promised that it would never happen again. I certainly hope he meant what he said. I can't imagine what the dire consequences would have been if this matter was not taken care of.
This brings me to the important role a religious leader plays in leading and setting the right example. I believe that religions are good in general as they promote good-will, peace, and the acceptance of others. Religion, in fact is neutral; it is the misinterpretation of the teachings in religion by individual that will either do good or do bad. While we must have faith in our religions, we must understand that the religious leaders who preach the teachings are human too. Thus, each of us can play a policing role to contribute to religious harmony too.
When I was reading on the basic of Buddhism during my younger days, I came across something written in the book which left a deep impression in me. In his teaching, Buddha advised his disciples not to accept his words on blind faith, but to decide for themselves whether his teachings are right or wrong, then follow them. He encouraged everyone to have compassion for each other and develop their own virtue, "You should do your own work, for I can teach only the way."
I am not religious in person but like Abraham Lincoln, I believe in doing good; That is my religion too. I believe in supporting the highest good of ourselves and others.
Do you have any personal experience where religious caused a conflict or tension between you and others?
Photo by beteton
————————————–
LifeLock