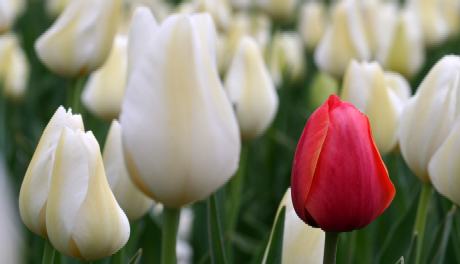 "Perhaps love is the process of my leading you gently back to yourself. Not whom I want you to be, but to who you are." – Antoine de Saint-Exupéry
In this world of more than 6 billions people, we cannot find two persons who are exactly the same; each of us is special and unique in our own way whether in appearance or in personality. We may be able to find people who look alike in appearance or behave similarly in personality but they are in reality still two different persons. The closest in appearance we can get is in twin, triplets etc, and yet twin still display different personality; one can be introvert and the other extrovert. Yes, what I am trying to say is that you and I, we are all unique individuals.
If we accept the fact that each of us is unique and special in our own way, then why do some of us attempt to change our loved ones?
When we first fall in love with a person, we were attracted by some lovable traits of the other person. We felt a strong connection with the other person and almost as one with.
And yet over time some of us will start to detest these lovable traits which attracted us in the first place. That is when some of us will start to question and compare the person with another; why can't he/she be more considerate like this person or why can't he/she be more romantic like that person? Some of us will start to expect more from the person; why can't he/she pays more attention to me?
Have we changed? Or has the person changed? Perhaps the person really does change over time. However, most probably the person each of us love is still the same person; we are just trying to change them to who we want them to be.
The Kay Way mentioned in her article You Can't Change Men – Young Women Listen Up, "…before you decide to marry the man you want to change, take stock and find out if he is really the right one for you to avoid great heartache in the future for you both." Although she wrote that article about women, I think even men make the mistake of trying to change the women they are in love with over time.
Thus instead of trying to change the other person, perhaps we need to think if we can really accept the person the way he/she is; we must not have the delusion that we will be able to change the person we are in love with.
Do we then just accept each person we loved unconditionally? Not exactly; If the person is abusive or toxic, it doesn't make sense to accept the person just the way he/she is.
"When we love, we always strive to become better than we are." – Paulo Coelho. I believe that when we truly love another, we will be inspired to change ourselves to be a better person.
When I was in my junior college, I was in love with a school mate. I was also a bad tempered guy who was easily agitated. Then one day, while I was helping out in my Aunt's food stall, it suddenly dawned upon me that being a person I was then, I wouldn't be worthy of her love. From then on, I changed drastically and controlled my temper; I had become a better person. She did nothing to try to change me. I was inspired to change.
When we truly love another, we accept the person the way he/she is and we do not try to change the person. The change will come naturally.
Do you have any experience where you were inspired to be a better person because of love?
Photo by Egilshay
————————————
Get Identity Protection. Don't allow thieves to use your information. LifeLock helps you. Enroll Now.