These 10 heartwarming illustrations perfectly shows how beautiful and real fatherhood can be
Soosh created some ridiculously heartwarming illustrations of the daddy-daughter bond and put them on her Instagram feed. There are so many different ways that fathers show their love for their little girls, and Soosh pretty much nails it all. And since a picture tells a thousand words, I'll just let these illustrations do the talking. All illustrations are used with written permission from Soosh.
1. Dads can do it all … including hair.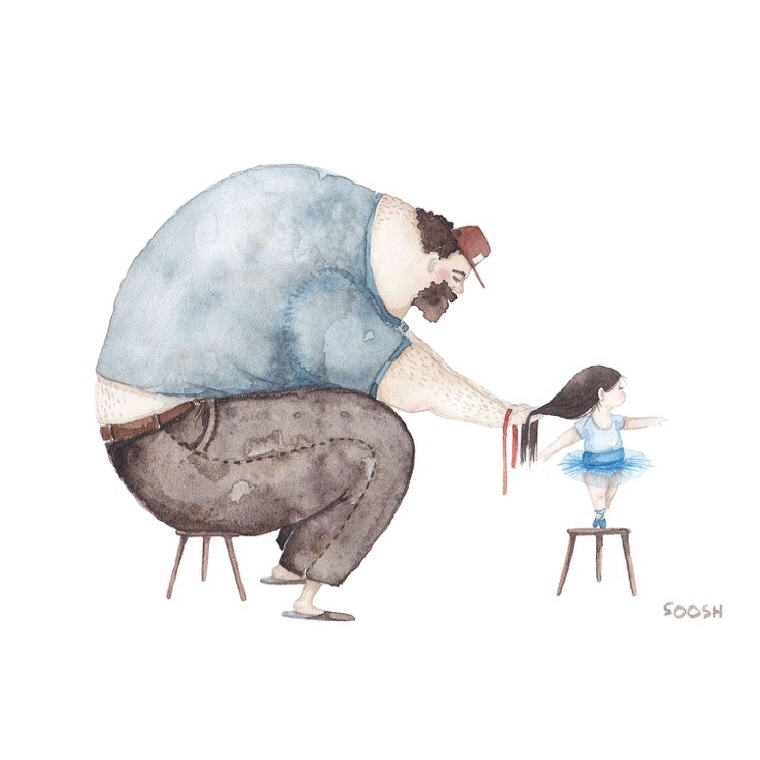 2. They also make pretty great game opponents.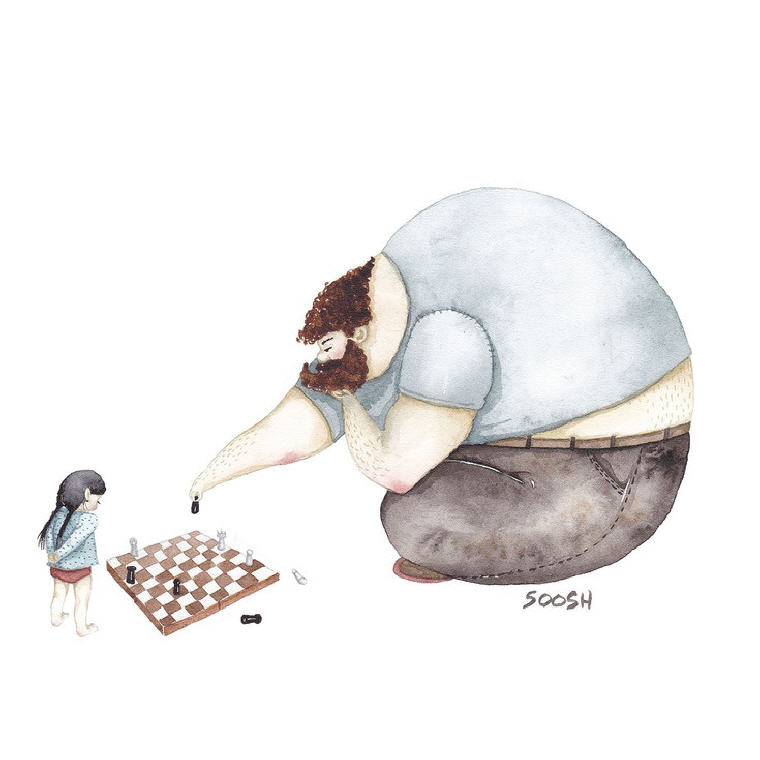 3. And the Hula-Hoop legendary skills.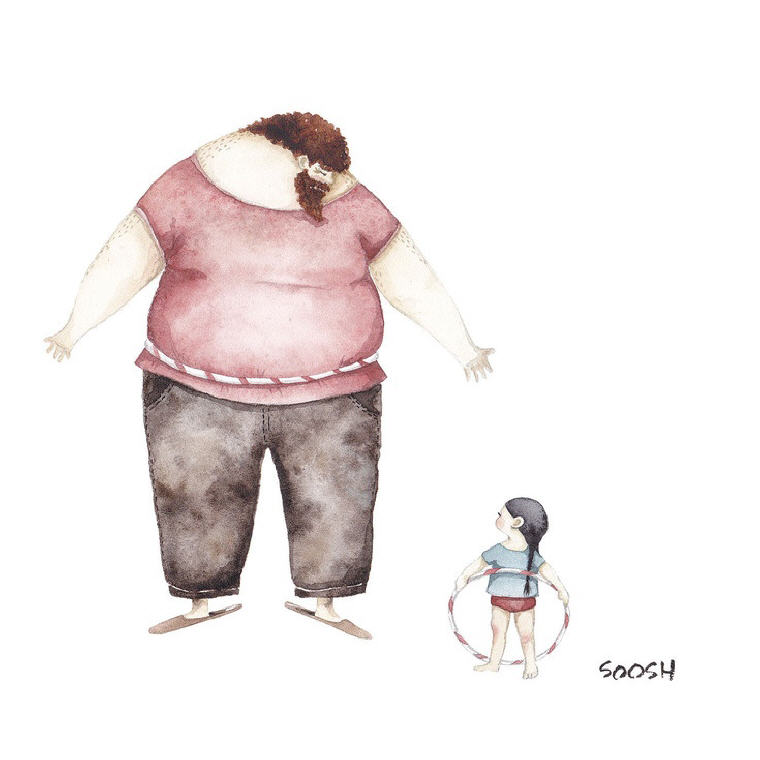 4. There's always time for a tea party regardless of the mountain of work in front of them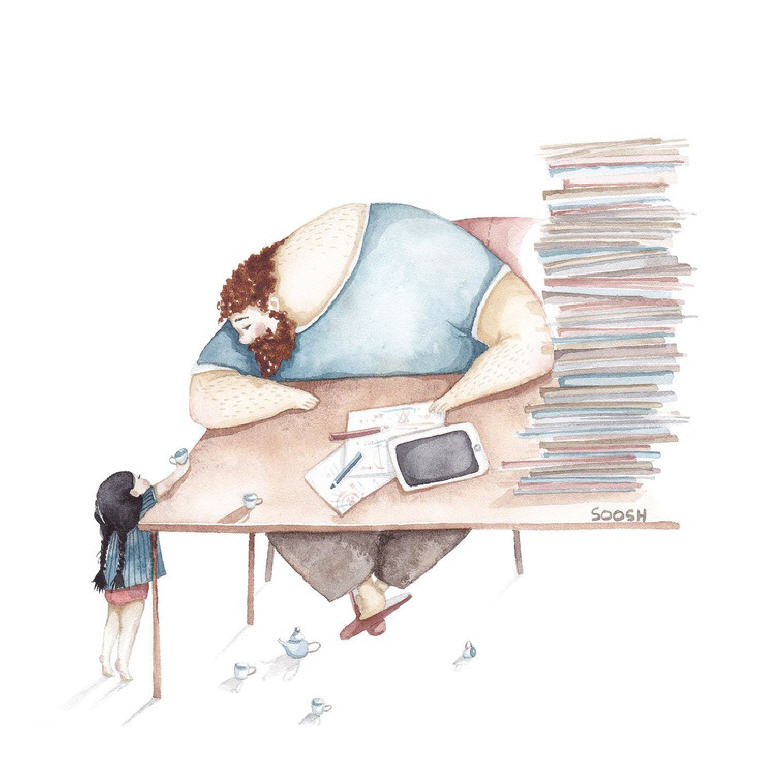 5. And their puppeteer skills totally belong on Broadway.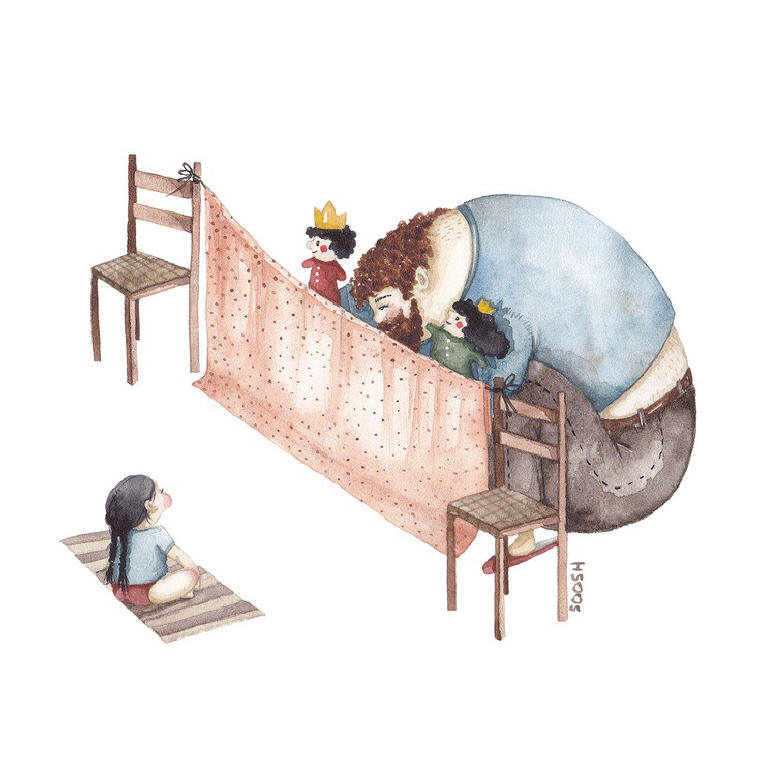 6. See the world from different views.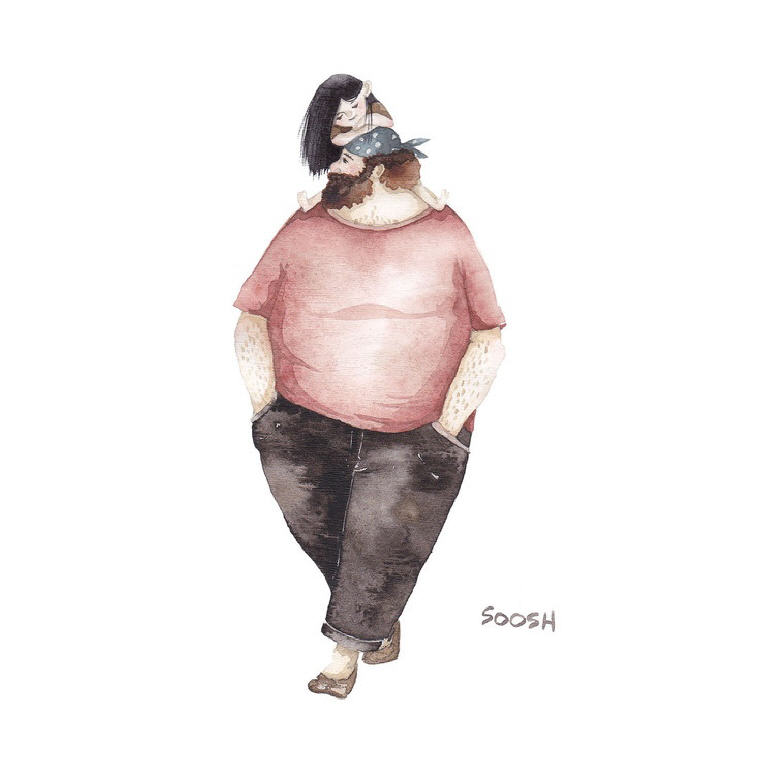 7. Never want them to leave.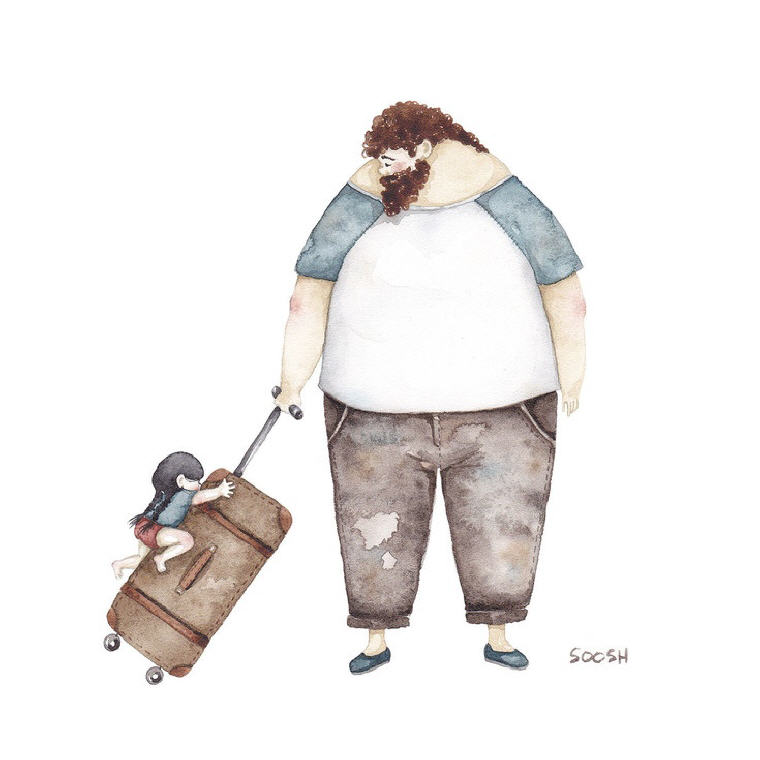 8. They can make us feel protected, valued, and loved.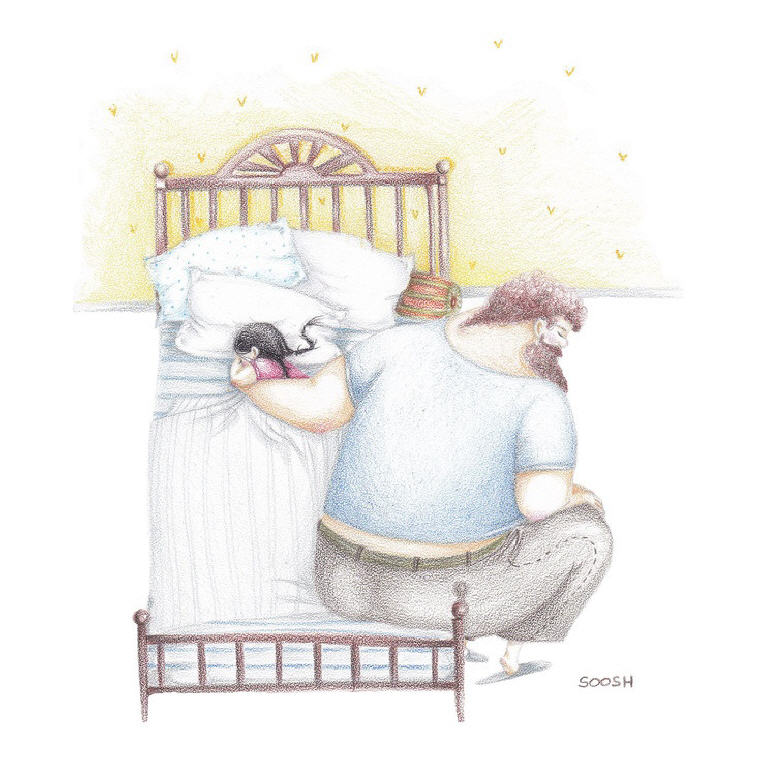 9. Especially when there are monsters hiding in places they shouldn't.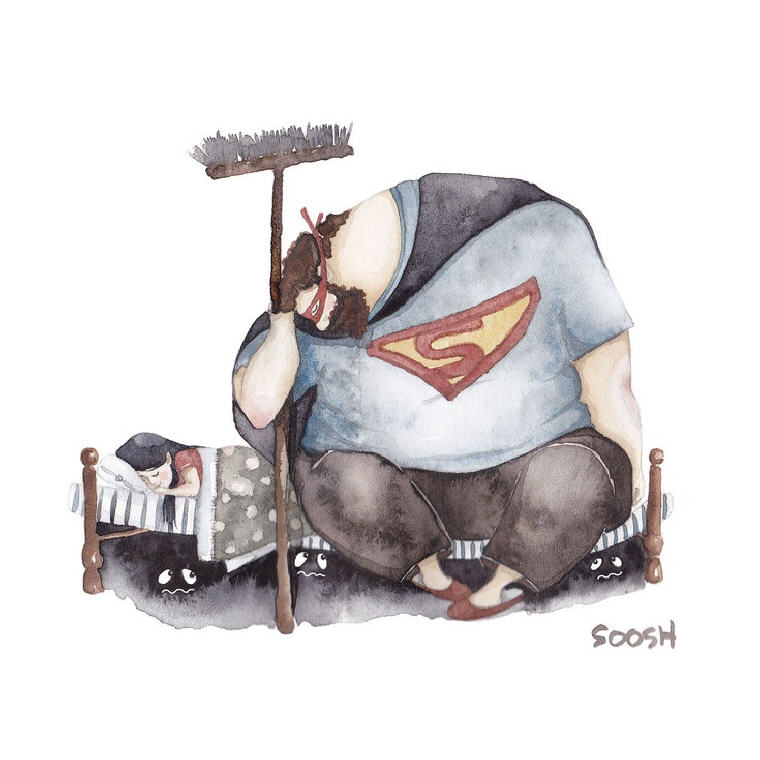 10. Even when they go to sleep, dads can still do it all. For that, we will always love them.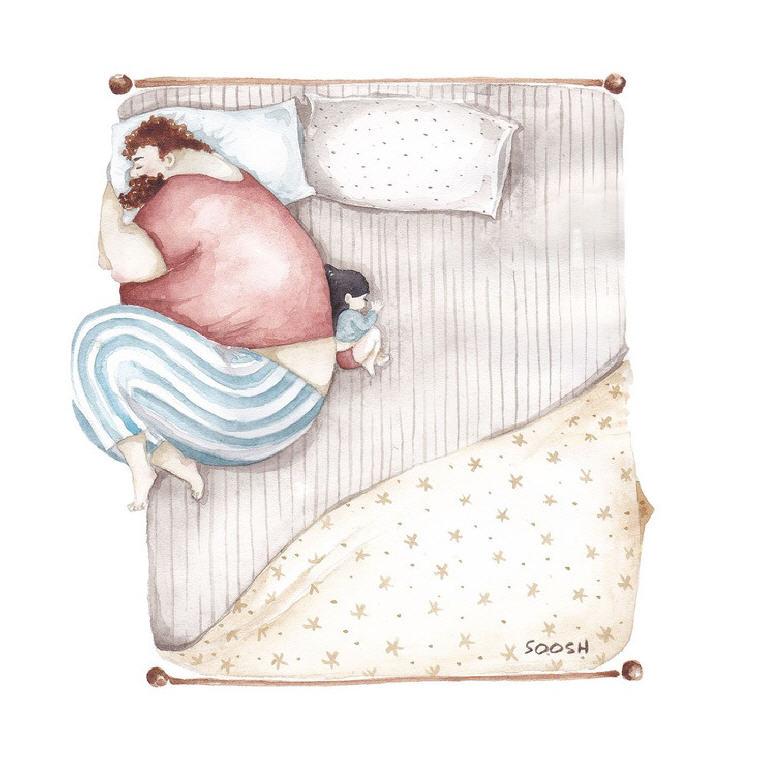 Big thanks to Soosh for giving Symphony of Love the permission to share these heartwarming illustrations. If you want to see more, be sure to follow her on Instagram. For use of any of these illustration, please kindly approach Soosh for permission.
First came across Sooch's father-daughter series at Upworthy
_______________________________
Celebrate Your Father with a Personalized Father's Day Card from Ink & Main Press PLUS Save 40% Off Orders with code DAD40!