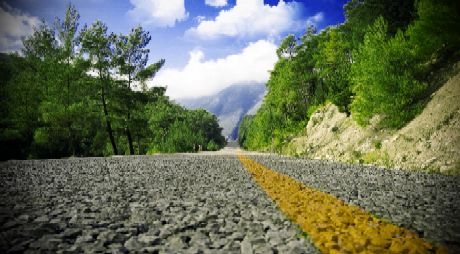 Photo by uluc
This morning I went for my usual jog and this was one of the mornings where I found the jogging path especially long. It is the same path which I take almost every time I go for a jog and yet it appeared relatively longer today. When I turned around to jog back, I was overwhelmed by how 'far' the destination appeared to be.
I would have stopped to walk but I knew that my body condition had gone through the same distance and there was no excuse that it couldn't bring me till the end today. In an instant, I was enlightened by the wisdom of Lao Tzu. He spoke to me subconsciously; telling me that 'a journey of a thousand miles begins with a single step.'
I don't remember how many times I must have repeated Lao Tzu's wisdom to friends. On a day like today, his wisdom is really enlightening. Suddenly, the destination no longer looked so distant; it started to break down itself into invisible steps. One step at a time as I edged closer and closer to the destination.
Of course you may say that I will lose sight of the destination if I just focus on the next step; you are right. If I just focus on the next step, I may knock into someone, a dog or a lamppost a few steps ahead. That is why I must lift my head occasionally while I jog to see where I am heading. I have to make sure that I continue to jog in the direction of the destination.
There will be times, along the path, when I may need to side step to avoid puddles of water or to avoid the group of students running in the same path almost every morning. Of course, I never forget to smell the roses and to enjoy the jog towards the destination.
In an instant, with a switched in attitude and perspective, the jog this morning wasn't all that bad after all; I finished the power run as usual. Hope that you will have a great day too.