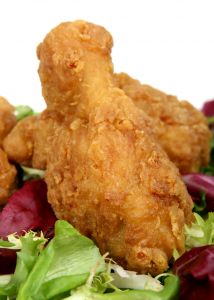 Just about a week ago, while I was assisting to coach a group of students in Mathematics, we came across one question which could be easily solved; if and only if the students could think simple. I couldn't blame them for making the problem sum complicated. When I was at their age, I had probably jump straight into solving the problem sum without much thoughts or maybe with too much thoughts.
This reminds me of an email which I received a few years ago. Some of you may still remember an email which told the story about scientists from 2 nations trying to come out with a solution to enable astronauts to write in space under weightless condition. The scientists in one nation ended up spending a fortune to come out with a new type of pen which would enable astronauts to write in a weightless condition. The scientists from the other country? They just used pencil.
I am not sure how genuine the story of the email was but it brilliantly illustrated the point of thinking simple. We may think it is easy to think simple. However, given a situation, most will analyse it … analyse it again …. then throw in some thought processes using problem solving skills which we were taught in school until at some points we risk being paralysed by our thoughts.
If someone was to come out with a simple solution, we might question, "Can it be so simple and straightforward?" Some of us, even myself at time, may not be able to accept the simple and straightforward solution. The question is, "Why couldn't it be that simple?"
Confucius said, "Life is really simple, but we insist on making it complicated."
I read a news report about a week ago which stated, "Junk food kills more than 40,000 in the UK every year." It was stated in the report, "Junk food 'wrecked a terrible toll of ill health' and placed a 'substantial' strain on the economy.
In another report by Reuters, "Junk food addiction may be clue to obesity: study." According to the report, "Obesity-related diseases cost the United States an estimated $150 billion each year, according to U.S. federal agencies. An estimated two-thirds of American adults and one-third of children are obese or overweight."
Thinking simple, the first report touched on a very key point: junk foods not only cause health problems but also a financial strain on the economy – think about the hundreds of millions that could have been saved on health cares and insurances, and in the case of the second report $150 billion.
Doesn't it makes sense for us to change our eating habits then? Remember that consumers do have power! If we do not support the junk food industry, they need to change for the better … for us. There is a need for them to change how they are producing our food; government must also step in to introduce legislation to ensure that food manufacturers are making their products healthier.
A healthier you will ensure a healthier nation, which will also translate to saving on health cares and insurances. Can it be that simple?
Photo by lockstockb
————————————-
NO priceline cancel or change Fees on all published price Hotels!