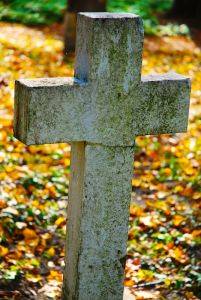 I was reading Life in the Balance by Thomas Graboys, MD, who is a nationally renowned Boston cardiologist. He not only took care of the hearts of his patients, but also their souls. In his foreword, Peter Zheutlin said,
"…what truly set Tom apart was his uncommon humanity, his intense concern for what ailed the hearts and the souls of his patients, and his unstinting generosity with his time. Despite the crushing workload he carried on his shoulders, no patient was ever rushed and no patient concern was ever belittled. A patient's annual follow-up with Tom always ran for an hour or so, unheard of in this era of managed care. After each examination, Tom would sit, knee to knee with the patient, on a small sofa in his office and talk. He never interposed his desk. He treated you as equal."
I respect and salute people who walked their talk! I'm quoting the above as my way of honouring a Dr. Thomas Graboys who was a great doctor, which can be so rare these days.
What also caught my attention when I was reading the book was a poem about death he found solace in. I, too, found these words comforting. Death is one heavy topic which some avoid, including myself at time, and yet it is journey everyone will take whether one chooses to or not.
I was chatting to a friend recently on Facebook and she was telling me about someone she knows in UK who is already starting to plan for his death and he was only in his twenties then. A thought immediately came to my mind then, "If we keep planning for our death, would we ever learn to truly live our life to the fullest?"
Death is a positive reminder that we would not be living forever; the time will come naturally or it may just creep up on us when we least expect. Death is just part of the whole package of living.
When the time comes for us, we will move from this end into a new beginning; "… I have only slipped away into the next room … I am I and you are you…" This poem is comforting as it described death as sort of a 'new beginning' that one takes on; death is not an end. I wish anyone who have lost could also find comfort in this poem.
Death is nothing at all by Canon Henry Scott-Holland
Death is nothing at all
I have only slipped away into the next room
I am I and you are you
Whatever we were to each other
That we are still
Call me by my old familiar name
Speak to me in the easy way you always used
Put no difference into your tone
Wear no forced air of solemnity or sorrow
Laugh as we always laughed
At the little jokes we always enjoyed together
Play, smile, think of me, pray for me
Let my name be ever the household word that it always was
Let it be spoken without effort
Without the ghost of a shadow in it
Life means all that it ever meant
It is the same as it ever was
There is absolute unbroken continuity
What is death but a negligible accident?
Why should I be out of mind
Because I am out of sight?
I am waiting for you for an interval
Somewhere very near
Just around the corner
All is well.
Nothing is past; nothing is lost
One brief moment and all will be as it was before
How we shall laugh at the trouble of parting when we meet again!
Photo by Mattox