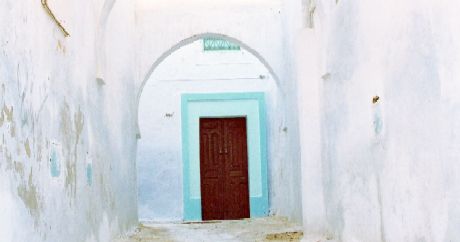 Photo by getwired
A few days back when I was compiling some informations on Rabindranath Tagore, I came upon one very inspiring quotation by him. It goes, "I have become my own version of an optimist. If I can't make it through one door, I'll go through another door – or I'll make a door. Something terrific will come no matter how dark the present."
What is installed for you in another door? That, I have no answer for you. With another door, there are always uncertainties and new challenges associating with it. No one can even give you the guarantee that things will be better and no one can tell you that things will be worse either. You may have to go through more than one door. However, like standing in wet cement, if we stand long enough in it, we will get stuck in it.
Like Helen Keller's quotation, "… often we look so long at the closed door that we do not see the one which has been opened for us." Are we missing the opened doors too?
Just as the day will eventually break the darkness of the night, another door will eventually bring us new lease of life. Let us have the faith as what Rabindranath Tagore said, "Something terrific will come no matter how dark the present."
I wish for you and I to always have the courage and faith to move on to another door or to make a door.