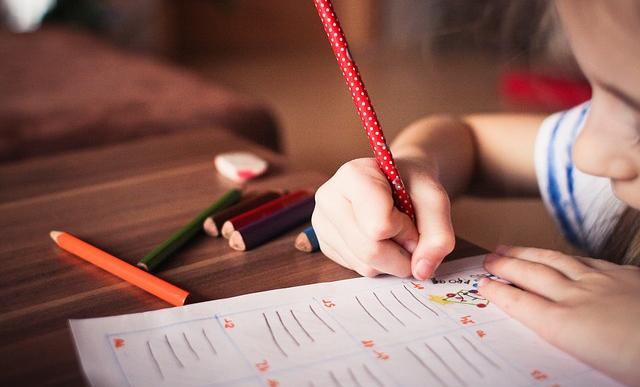 Angry mummy intimidates child
Your words have great power. Use them to support and inspire.

– Karen Salmansohn –
______________________________________
I want to share with you a heart wrenching story today. I was at Starbucks last Saturday at 2pm waiting to meet a friend, and sitting right in front of me was a mum trying to teach her children to complete a set of homework.
I could feel that she had this look of stress and frustration all over her face. Perhaps she was running out of time, or was exhausted after a long week's work. She was in fact, permanently frowning.
What happened next was even more shocking.
She starting scolding the child, and intimidate her. "YOU SEE. WRONG AGAIN. WHY YOU SO STUPID ONE?!?!" The mother takes the eraser and erases the worksheet forcefully. I took a closer look at the poor little girl, and realized that she has lifeless eyes.
You didn't even need to interact with her to know that any form of motivation was completely drained out of the child. It was as if the soul have been sucked away by forces of wrath and intimidation. Looking at her trying to work through her homework was akin to looking at someone exiled to forced labor. The child have lost all sense of self-confidence.
If you think that was worse enough, read on.
Despite the occasional glances and disturbed stares at the mother for her conduct (because it's Starbucks, you know), the problem was that she didn't even know that she was doing the wrong thing. Nobody went up to ask her to stop. Even I was too intimidated to do that when I saw how frustrated she was. If only she knew.
Did she even know that this will destroy her child's future?
How can you ever expect your child to like study if he/she have consistent, negative experiences like this? I bet the anger in her will never subside. She will realize that the child hates studying, performs weaker academically, feels forced to study, and she will definitely get angrier.
Relationships get strained, and hatred for studies will begin to set in. I can sense it, rebellion is near. Nothing good is ever going to come out of this.
If you are a parent, please take a moment for to reflect on this and rethink how we are treating our children. I am not saying everyone is like that, but it is good that we occasionally pause and reflect how powerful an influence our words and actions can be to our child.
I hope more people can share this post to make sure that more parents are aware of this, so that we can collectively stop child verbal abuse and intimidation. I'm sure that as parents, you don't want your friends to destroy your child's future too. I sincerely hope that you can give them have a chance to reflect on this incident to pause for a moment and reconsider how powerful their words and actions are when it comes to influencing a child.
A guest post by Kon Li Su, The Science Strategist at ISUN education. With an infinite spring of love and care, Lisu is the champion of her students and the specialist that parents can count on. She is able to transform her students because she always sees them bigger. They trust her because they unfailingly feel her love. Parents have faith in her because she is always willing to walk the extra mile to bring her students to a whole new level.
______________________________________
Photo credit: Foundry Co