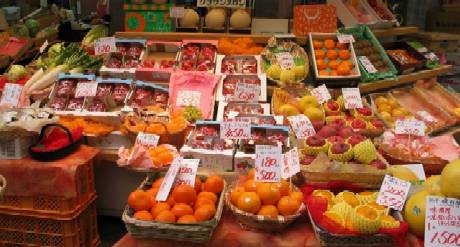 Image Courtesy of Hong Lee Toh
Frankly speaking, I am no expert or medical doctor and thus I cannot give you the answer to that. I guess no one can give you the definite answer too. According to a Yahoo! News by Associated Press, "… it's too soon to tell."
A prominent expert on global flu outbreaks, with the University of Minnesota, Michael Osterholm said, "What makes this so difficult is we may be somewhere between an important but yet still uneventful public health occurrence here — with something that could literally die out over the next couple of weeks and never show up again — or this could be the opening act of a full-fledged influenza pandemic."
Yesterday, I was talking to a friend and the first thing she asked me is, "Have you read about the swine flu?" She is concerned and worried about how the swine flu can potentially kill a lot of people. Hopefully this will not go on to kill millions around the world, as pandemics did in 1918, 1957 and 1968.
Besides being concerned and worried about this, it is more important to take proactive measures to secure yourself and your family. Everyone has an important part to play to prevent the swine flu pandemic from happening.
Although flu shots have been offered in different nations, new types of flu viruses have remained a threat. So what can we do? The best bet will be to work on your immune system. With a stronger immune system, you body has a higher chance of winning battles against viruses.
How do we boost our immune systems? (These are not the only things you can do to boost your immune system. I am sure you can add more to this list. The important thing we should focus on is boosting our immune systems)
1. In a previous article, 'C is the Alphabet to Healthy Life,' which I posted, increasing your intake of Vitamin C could be a good start to boosting your immune system.
The good thing is Vitamin C is easily available in fruits and vegetables. The foods that are very rich in Vitamin C include green peppers, citrus fruits and juices, strawberries, tomatoes, broccoli, turnip greens and other leafy greens, sweet and white potatoes, and cantaloupe. I believe there are more foods which you can add to the list.
2. Drink plenty of water. How many times have you heard about the important of drinking water? And how many of us are doing it? The usual guideline is about 6-8 glasses of water everyday. My body has a way to let me know that it needs water – it protests by giving me headaches. Headaches and thirst are both signs of dehydration.
3. Get a full night's sleep. Depending on individual, your body may need anywhere from 6 to 10 hours of sleep each night. According to an article on Vibe Health dated 27 February 2009, "Medical researchers are discovering that sleep may be the body's way of recharging your immune system, explaining why poor sleepers are prone to infections and heart disease."
4. Exercising. Exercise can make a noticeable difference to your health and happiness by releasing Endorphins. Moderate and consistent exercise help one to boost immune system and to sleep better. If you overdo it, it may do harm to your immune system instead.
5. Drinking Tea. Immunologists at Harvard University discovered that people who drank five cups of black tea a day for 2 weeks transformed their immune system T cells into "Hulk cells" that pumped out 10 times more cold and flu virus – fighting interferon — proteins that defend against infection — than did the immune systems of those who didn't drink black tea. Green tea should work just as well.
While five cups a day may seem like a lot, Dr. Jack Bukowski of the Harvard Medical School thinks fewer cups may still offer some valuable protection. Moderation is important.
Besides following these points to boost immune system, we must also adopt good hygiene practices and be socially responsible:
1. Washing hands thoroughly and often especially if you have been out in the public.
2. People should avoid touching their mouth, nose or eyes with their hands unless they've washed their hands.
3. Using a serving spoon when sharing food.
4. Not spitting on the floor, covering nose and mouth with a tissue when coughing or sneezing and to throw it into garbage immediately.
5. Wearing masks when unwell.
Those who have flu-like symptoms are advised to seek medical help promptly, and inform the doctors of their travel history.
Although there is no way to control 100 percent on how the swine flu pandemic may evolve, we can do our parts to prevent it from affecting ourselves, our immediate families and friends. I hope these few points can inspire you to take proactive measures to boost your immune system. Wishing everyone great health!
———————-
On Sale at The Knot Wedding Shop