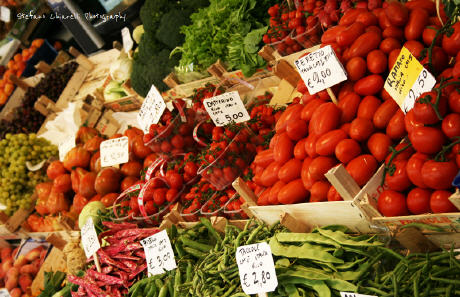 'Eat all and whatever you desire … then pop this quick fix diet pill and you will slim down.' Frightening thought! This was something I heard in the news a few months ago about obese children. The question is, "can the damages already done to the body, by eating all the junk foods, be reversed so easily?"
According to a news report in The Huffington Post (April 6 2009), a new study by Ohio State-Temple University says almost 1 in 5 American 4-year-olds is obese. The study suggests that overall, more than half a million 4-year-olds are obese."
Another updated report (2 September 2009) in BBC states, "The number of under-18s in the UK being prescribed weight-loss drugs rose 15-fold between 1999 and 2006." Not to mention that these drugs are licensed only for adults.
In the book 'Food, Inc,' Robert Wood Johnson Foundation wrote, "Childhood obesity is a serious public health problem in the United States. Over the past three decades, obesity rates have soared among all age groups, increasing more than four times among children ages six to eleven."
If we do not do something about this rising trend, our children will end up with higher risk for heart disease, high blood pressure, cancers, joint diseases and other obesity related problems like pulmonary problems, type II diabetes, psychological (self esteem, confidence issues, and depression) etc. Not only that, obese adolescents are much more likely to become obese adults. Thus these health problems will follow them through their lives.
It is important to prevent childhood obesity not only because of the above mentioned health problems, but also because of the financial strain it causes in the economy. According to the Robert Wood Johnson Foundation, "Childhood obesity alone carries a huge price tag – up to $14 billion annually in direct health-care costs." Isn't this another important reason for us to look into this seriously?
To reverse this rising trend, you guess it, we need to lead by example. We need to change both our lifestyles and the food that we are feeding them and ourselves. Remember "Children See, Children Do?"
In changing our lifestyles, we need to involve children in more outdoor games and activities that will make them sweat and move around. Be creative and remember to make it fun for them. End of the day, these games and activities will benefit you too.
The next part is changing the foods that we are feeding them and ourselves. As the saying goes, "We are what we eat."
Quoting something from Dr. Marion Nestle, a doctorate in molecular biology and a master's in public health nutrition, both from the University of California, Berkeley:
"…basic dietary principles are not in dispute: eat less (means to consume fewer calories); move more (need to balance calorie intake with physical activity); eat fruits, vegetables and whole grains; and avoid too much junk food (highly processed sweets and snacks laden with salt, sugars, and artificial additives)."
Last but not least, since children are spending a lot of their time in school, school has to make sure that the foods that are served to the children meet healthy standard too.
It is the responsibilities of both school and us to ensure the good health of children. With this combine effort, we can definitely reverse the rising trend of child obesity.
Updated: 14 December 2010
Photo Credit: Stefano Chiarelli Photography
————————————–
Free Shipping & Free Returns @ Shoebuy.com!