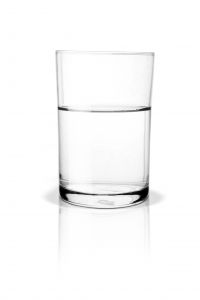 Have you ever come across a story of a young monk going up the mountain to learn from a wise old monk? I could only remember some parts of the story and thus I apologized for any changes to the recollection here.
The story goes:
A Long time ago, there was a smart young man who thought that he knew everything. One day he heard about a very wise monk living in the mountain and decided to seek knowledge from him. After several days of traveling, the young man finally reached the temple where the wise monk stayed.
Kneeling in front of the wise monk, the young man respectfully said, "Master, I have come to seek knowledge from you." The wise monk, who had long heard about the young man, brought out a teapot and two empty cups. He started pouring tea into the cup of the young man until it was filled to the brim and overflowing.
The young man respectfully said, "Master, the tea cup is fulled and overflowing already. The cup can no longer take anymore tea."
The wise monk said, "like the filled cup, your knowledge is overflowing. There is nothing more I can teach you unless you empty your cup first.
How often did we come across a subject and the first reaction that fired up was, "I knew that already?" Yes, it happened to me. And I will consciously remind myself to empty my cup. This can be especially challenging when we are touching on areas of our expertises. We can be our own worst stumbling blocks.
When we are challenged on our thoughts, most will immediately set up a protective shield. The shield may effectively protect us from being shot down but it may also screened out all the beneficial information and thus hampering our own growth. Are we then to empty our cups readily and quickly? It did look like the wise monk was teaching us to do that.
If we are to do that, we will be like grasses on the wall; swaying whichever ways the wind blows. There will be times when we need to stand firmly to defend our thoughts. So the wise monk was wrong? Not exactly. I believe what the wise monk meant was for us to have a mind that is open and receptive to new ideas and thoughts.
We must be prepared to absorb new information and to change our perspectives if we are proven wrong in the process. We must always be humbled to learning. Like a parachute, the mind works best when it is opened.
There is a famous quotation that goes, "The more I learn, the more I realize how little I know." I believe that learning is a lifelong process, as long as we live, we must continue our learning.
Photo by Egahen
———————————
Back to School Savings from DentalPlans.com