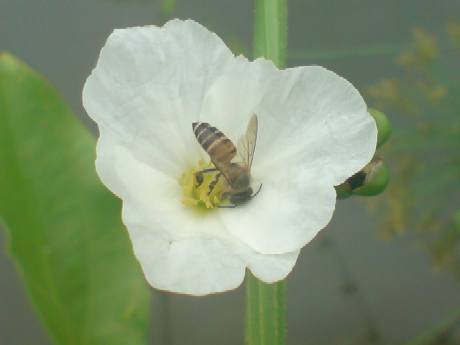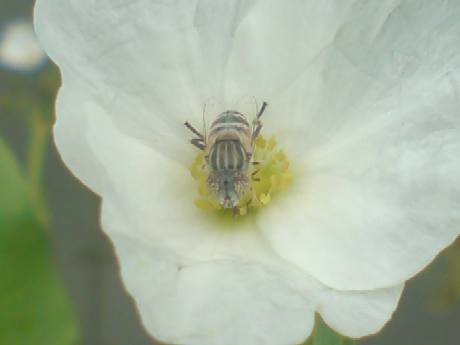 More Wordless Wednesday
Last Sunday, I was at the Singapore Botanical Garden. As it was a Sunday, there were not only a lot of tourists, but there were also a lot of Singaporeans. Some were jogging, some were just taking walks and there were some who were having picnics with their families on the grass patches.
What were I doing at the Singapore Botanical Garden? I was intending to take some pictures of the place, with my Sony Ericsson Cyber-shot camera phone, to take part of a competition. However, the picture did not turn out all that well. Nevertheless, I still managed to get some pretty decent photos to share with you. I guess it was worth spending $55 to get the camera phone fixed.
There is a Symphony Stage in the Singapore Botanical Garden which sits in the middle of a pond. While I was taking photos of the Symphony Stage, I saw these white flowers growing out of the water at the side of the pond. And there were dragonflies and bees.
Finally found out the name of this with help from someone. This plant is called Sagittaria latifolia and is sometimes known as broadleaf arrowhead, duck potato, Indian potato, or wapato. This is usually found in shallow wetlands
From my previous experience trying to take photos of the Leopard Flower and the bees, I tried to move in slowly this, to steal some shots of the dragonflies and bees.
Apparently, they were much more 'cooperative,' comparing to the bees at the Singapore HortPark and I managed to take a few shots. Frankly speaking, I am quite impressed by the Sony Ericsson Cyber-shot camera phone although it has its limitations. Perhaps, I have yet to master the usage of it completely.
If you want to take a break from all the shoppings in Orchard Road, the Singapore Botanical Garden is definitely an ideal place for some family bonding activities in the heart of the city. The best thing is, there is no entrance charge; you can bring your whole family along.
In a difficult time like now, this is an inexpensive way of spending quality time with your family. The Botanical Garden is a great place for kids to explore nature and to teach them to love their environment. For dating couples, pack your picnic baskets and spend a romantic day in the garden. Just take care of this garden and clear your rubbish when you are leaving.