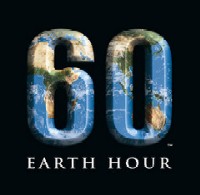 Earth Hour 2009 was a resounding success. According to Earthhour.org, "… over 4,000 cities and towns in 88 countries, hundreds of millions of people have "voted earth" in the world's largest demonstration of public concern about climate change."
I had not switched off all the lights in my house last night. However, that didn't mean I voted for global warming; especially not after seeing some of the natural calamities that had happened in the World for the past years. Some would say that not all of these natural calamities were the direct results of Global Warming. I believe that Global Warming or climate change had indirectly caused these natural calamities over the past years.
Many lives were killed and people lost their families. Not only that, a good numbers were also displaced from their homes.
I have also observed how the climate has changed greatly all over the World; with winters colder than usual in some places and summer hotter than usual in other places. Not to mention the flooding in some areas and the terrible droughts in other areas. I understand that flooding in some areas occurs because of the usual monsoon season every year but the question is, has the changed in the climate worsens the flooding?
Even close at home in Singapore, the weather over the past years has also become more and more unpredictable. I remember those years back in the 80s, the weather in March would start to get very hot with little rainfall. The hot weather would continue till around August and cooler weather would prevail from August all the way till October and November. Then it would be the monsoon season with lots of rainfall all the way till February. Pardon me, if there are any inaccuracies as these were from my observation.
Now, we are almost into April and it has been raining quite a lot these past weeks. Before that the weather was so hot and dry that every where I went, I saw grasses and leaves turning brown. There was also a record high of bush fires.
It was in the same time that we were having the deadliest blaze in Australia with death toll predicted to exceed 200. What about the wildlife and the damages to Planet Earth? Yes, it was the work of an arsonist. But could the hot and dry climate be a partner in crime?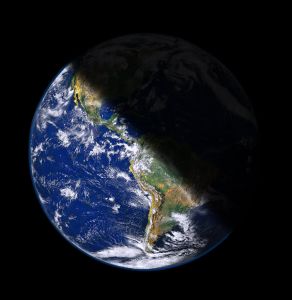 Earth Hour 2009 has just ended. However, it signifies the start of our first baby step towards healing Planet Earth. Earth Hour 2009 is important to create the awareness, to educate people of Global warming and to unite the human race for a common cause that goes beyond races, cultures and differences. However, even more important is what we are doing everyday.
I strongly believe that we have to continue to take conscious steps in our daily lives to stop this Global warming and climate change issue. 60 minutes were just the starting point for us to start taking proactive measures in our daily lives to create a difference for tomorrow.
DentalPlans.com Special Offer: Join Today & Receive 3 Additional Months FREE!