"Wait long enough and people will surprise and impress. When you're pissed off at someone and you're angry at them, you just haven't given them enough time. Just give them a little more time and they almost always will impress you."

– Randy Pausch –
_____________________________________
This boy was previously thought to be a "problem child" in an elementary school. Fortunately, his teacher didn't give up on him and 'gave' him a little more time instead. And sure enough, he certainly impressed his teacher with his innate hidden talent in drawing and loved of marine lives. Often time when a child is not doing well in school or has been misbehaving, some teachers may eventually choose to 'cut' them off. Sometimes, all it takes is for one great teacher, one who knows not how to be disheartened or give up on someone to reach out to the child; just as the teacher did in the story that follows:
This little boy was considered the "problem child" at my friend's elementary school. One day while the others were outside for P.E. he was crying at his desk. Turns out he felt ostracized by the other kids, thought no one listened to him, and couldn't stay focused in class. It also turns out … he's a great little illustrator, who loves sea life.

So she offered him a deal. If he would come to class, be good, and do all his work, afterwards he could spend the rest of class drawing an "aquarium" on the dry erase board.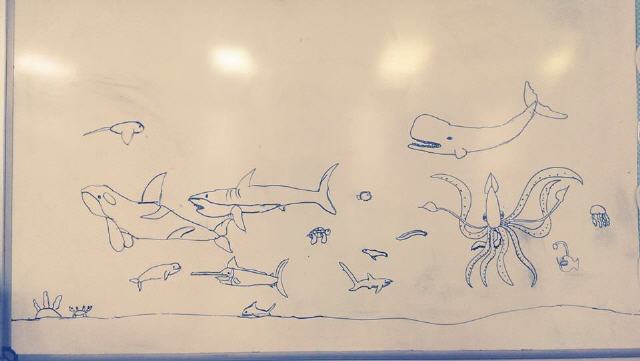 A week later, not only has his attitude changed, he's also getting along with his classmates and completing all his work. And he's excited to come to school every day and work on his beautiful mural.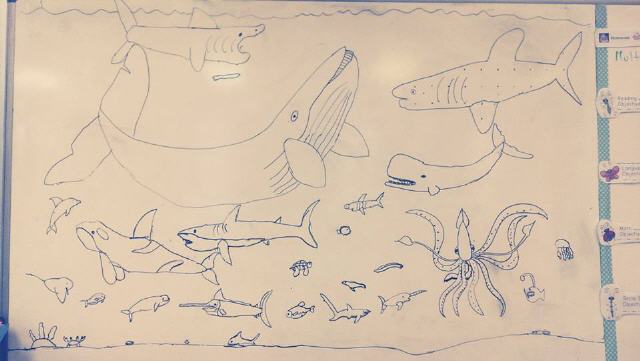 Would you choose to be one to join the group and label the child as a 'problem child?' Or would you choose to give the child a little more time to understand about him or her and make a difference in the child's life?