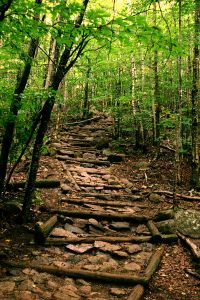 "You cannot avoid pain, but you can chose to overcome it." – Paulo Coelho
I believe most would agree with me that life isn't always easy and some of you would agree that if it is easy, it wouldn't be fun and exciting. I like the part that life isn't always easy; in fact I will grow to love all the challenges that life throws at me eventually. It is human nature that at times I would still grumble a little. However, I am grateful for every challenges that had come my way and they provided me with the opportunity to better myself. There were times when I doubted myself and thought that I couldn't do it. But time and again, I proved to myself that I could actually do it. When we focus on what we can do, the challenges will eventually work out.
How about you, were there times when you doubted your own ability to overcome challenges that came your way? Did you also focus on what you could do and eventually the challenges worked out? We may not be able to overcome every challenges always … at least not at the initial stage when we meet it.
But as the saying goes, "We will not be dealt with any challenges which are too big for us to handle." I believe and trust in that. Challenges are but invisible steps which we must take towards our destination. Taking each step requires Faith as the step would only show itself when we have already taken it. Just as what Steve Job said in his first story about 'connecting the dots,' we wouldn't know where we are heading until we look back and connect the dots. Thus, the truth of the matter is we wouldn't know exactly where we are heading a lot of times and that is where we make mistakes along the way. Just keep the Faith and keep moving!
Life isn't always easy and it is not supposed to be easy also but that is where all the excitements are! Quoting from Jim Rohn:
"Don't wish it were easier, wish you were better."
Life Isn't Always Easy
Life can be unfair at times
When you must maintain Faith
And Never Let Go.
It is especially during the difficult times
That you must live your life
To its fullest potential.
Those are the times to Triumph
Over circumstances
With Hope and Courage.
Life isn't always easy,
But if you keep Going and Persevere
To the very best of your Ability,
You will gain Strength to manage
The new Challenges ahead.
Each Goal that you reach
Is another important Step Forward.
Believe that there are
Bright and wonderful days
Ahead for you and you will find them.
– Mary A. Rothman
————————————-
Photo by VinnyPrime