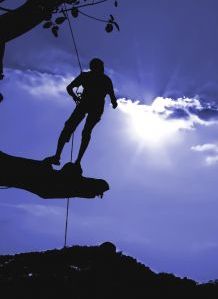 For some, it would have been 'easier said than done!' They might even resign to the deck of cards that fate had dealt them. "It is my fate! I must resign to it." They said. Sad to say, they are right, if they believe so.
I believe no one promised him that his journey would be an easy one; no one painted him a journey with straight smooth paths and flowers at the side, where the sun will always shine brightly with occasional rain to nourish the lands. And definitely no one guaranteed him result.
It was his fate to scale all brick walls that stood in his way to top his class and I believe that he will continue to go against all odds in his life.
Brendan Lee emerged as the top student despite his dyslexia. He said,
"I didn't have much of a childhood. I had to go to the dyslexia association, Singapore General Hospital for my speech therapy, home tuition, school tuition, so there was no time for leisure. Many times, I was demoralised. My friends would ostracise me because I failed all my subjects."
Fortunately for Mr. Lee, he chose to play the cards that was dealt to him differently and against all odds. How would we have played his cards? Are we to resign to our fates? Or are we to re-engineer our own fates? Either way you are right to choose whichever path you want to take.
The path to re-engineer our own fates is not one without challenges, just as it was a challenging one for Mr. Lee. And I certainly do not promise you that it will be an easy and smooth sailing one. As the saying goes, "There is no shortcut to any place worth going." Now the question is, "Is it worth it for Mr. Lee?" I would leave you to answer that question on your own. Either way, you are right; it is a matter of choice.
Even for billionaire Richard Branson, he didn't do well academically; he has mild dyslexia and according to an article by John Shepler,
"Richard didn't breeze through school. It wasn't just a challenge for him, it was a nightmare. His dyslexia embarrassed him as he had to memorize and recite word for word in public."
Richard Branson is the 261st richest person in the world according to Forbes' 2009 list of billionaires, with an estimated net worth of approximately £2.6 billion (US$3.9billion). Was it worth it to re-engineer his fate and not resigning to it? Mr. Branson wrote in his autobiography of the decision to start an airline:
My interest in life comes from setting myself huge, apparently unachievable challenges and trying to rise above them…from the perspective of wanting to live life to the full, I felt that I had to attempt it.
Was it worth it for Richard Branson? Same thing, I would like to leave that answer to you. And either way you are right. Re-engineering one's fate and changing is challenging. Most people, including myself, resist changes. Changes may not always be for the better; however, one thing for sure, if we do not change, we may become obsolete and may become the next on the extinct list.
Photo by vivekchugh
————————————-
Get Identity Protection. Don't allow thieves to use your information. LifeLock helps you. Enroll Now.