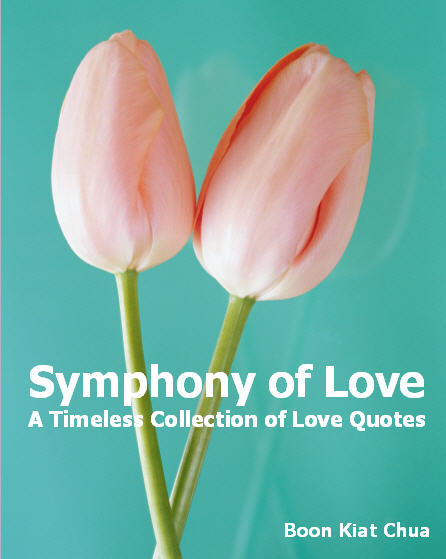 Have you watched the movie 'Pay It Forward?' In 2000, Catherine Ryan Hyde's novel 'Pay It Forward' was published and adapted into the Warner Brothers film 'Pay It Forward.'
Is it possible for one idea to change the world? I believe it can. In the movie 'Pay It Forward,' an 11-year-old schoolboy in Las Vegas, Nevada is given a class project to complete by his social studies teacher. His task is to come up with a plan that will change the world through direct action. Trevor then comes up with the plan to "pay it forward" by doing a good deed for three people who must in turn each do good deeds for three other people.
This concept, in fact, is not new; according to Wikipedia, the concept was described by Benjamin Franklin, in a letter to Benjamin Webb dated April 22, 1784. The term "pay it forward" was coined, or at least popularized, by Robert A. Heinlein in his book Between Planets, published in 1951.
In 2006, I created an eBook Symphony of Love, which is a pictorial eBook of love quotations. I have compiled 365 love quotations into this eBook and every love quotation comes with a picture of flower.
From the birth of the eBook comes the website Symphony of Love, which is created with the initial motive to share with people the wisdom in love quotations. The website later expands to share with people other areas in love through stories and articles, which I received in my past email. Symphony of Love further evolves and aims to share with people reflections in life. I hope that readers can find love and inspiration through Symphony of Love.
Today, I would like to bring forward the concept of 'paying it forward' in Symphony of Love. I have been selling the Symphony of Love, Pictorial eBook of Love Quotations for $6.95 almost ever since it was created. However, starting today, I would be giving it away for free. The only thing that you need to do to download a free copy of it is to 'Pay It Forward.'
No, I do not mean forwarding the copy that you downloaded to your family and friends. Like the concept, after you downloaded a copy of Symphony of Love, you must "pay it forward" by doing a good deed for three people; what you are gonna do, is entirely up to you. Simple enough? You can have a preview of the eBook below:
Download Your Copy of Symphony of Love
If you like, you can post the same slide show and a link to this post.
Last but not least. Wishing everyone a Merry Christmas and a Happy New Year. Let us always remember the spirit of loving, giving and sharing.
——————————————————-
Thank you Janet from Dolly's Daily Dairy once again for giving me another two awards; the Butterfly award and the Blog Love Award.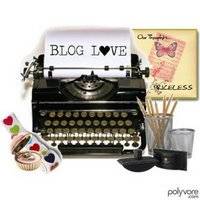 UNICEF cards and gifts.ORDER today and help UNICEF help children