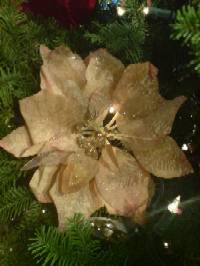 It is December 24 here and just a day away from Christmas. Are you already done with your Christmas shopping? Have you set up your wish list? What are the wishes you have for Santa Claus this year?
Whatever your wishes to Santa may be, I hope that they do come true for you. I would just like to take this opportunity to wish you and your family a Merry Christmas and Happy Holidays!
May you and your family experience peace, joy and harmony. May we also extend that peace, joy and harmony to people around us. With the thought of peace, loving kindness, compassion and understanding towards each other, we will be able to make our common dream comes true – that one day we are living in peace and harmony.
Differences divide while similarities bond us together. There was a saying which I chanced upon previously but I couldn't recall the author of it now; it goes, "One day people will realise that there is only one race in this world – the human race." Let us starts peace from within us.
Thank you Cathy for sharing the lyrics of Imagine by John Lennon with me in the previous post.
Imagine by John Lennon
Imagine there's no Heaven
It's easy if you try
No hell below us
Above us only sky
Imagine all the people
Living for today
Imagine there's no countries
It isn't hard to do
Nothing to kill or die for
And no religion too
Imagine all the people
Living life in peace
You may say that I'm a dreamer
But I'm not the only one
I hope someday you'll join us
And the world will be as one
Imagine no possessions
I wonder if you can
No need for greed or hunger
A brotherhood of man
Imagine all the people
Sharing all the world
You may say that I'm a dreamer
But I'm not the only one
I hope someday you'll join us
And the world will live as one
————————————-
Give a gift that makes a difference. Buy an inspirational gift from UNICEF