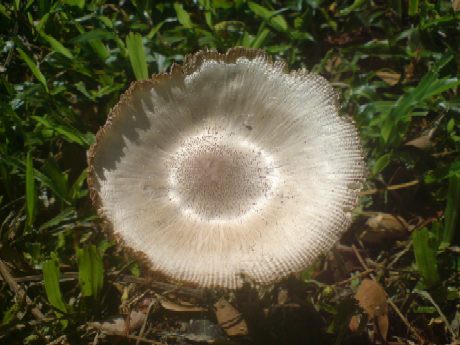 More Wordless Wednesday.
I saw these little fellows while I was on my way to pick up my brother from work yesterday. Yes, I know, these could be pretty common in your place but I don't get to see these growing everywhere in Singapore.
The interesting thing is, along the whole stretch of grasses, only a little stretch of it have these growing. I guess this is the beauty of nature – so random and unpredictable at time. Anyone knows the actual name of these? Mushrooms? Fungus? According to Wikipedia, "A mushroom is the fleshy, spore-bearing fruiting body of a fungus, typically produced above ground on soil or on its food source."
Founder of Symphony of Love and find his meaning in life in inspiring love, peace and happiness.