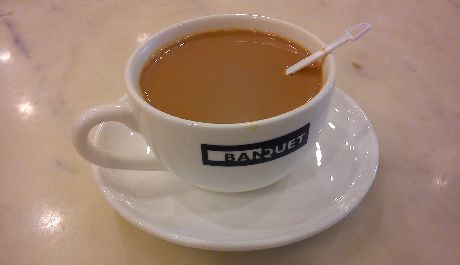 My journey today began with a cup of milk tea. It was a short trip home and I was on my way again. Although short, travelling back home was a much needed trip to reconnect with family and friends. Unfortunately, I wasn't able to meet up with most of them.
As I was writing this, on the coach towards the destination, my mind went back to the valuable lesson I had learnt from my trip home; how easily one could forget about the blessings and fell into a state surrounded by negativity.
Please allow me to explain. When I first got to Cheras, Malaysia, I felt that I have lost my pair of legs; I wasn't able to get from one point to another without someone fetching me to and fro. You may question why? I was equally puzzled. There are practically no public transports for traveling from one place to another. Even if there is, the locals told me that one couldn't rely on the punctuality of the buses and at time they may need to wait for up to half an hour between buses. It is almost three months now and I still have this handicap feeling.
This is totally different from Singapore; in Singapore, one can easily go from one place to another using either buses or the Mass Rapit Train (MRT for short). One would also see cabs on the road. Thus I can safely say there is no lack of public transport. I felt so bless; I love the feeling of independent and not having to trouble others for such little thing as going from one point to another. That is besides the point; I am not interested in comparing the two places.
What I am more keen to discuss is the negativity part: as I was waiting for the MRT to go home the other day, the MRT was sort of delay and the wait was slightly longer than expected. I started to 'complain' in my mind about how inefficient the system was. Luckily, almost instantly, I told myself, "There wasn't even a public transport system from where I was coming from in the first place. Immediately everything fell into perspective and I was grateful for this one lesson.
How quickly one falls into a state of negativity – if one gives it the attention. We really need to guard our mind, which is a very valuable asset, from all kinds of negativity. Always choose what you want to focus on and the Universe will respond to your thoughts in the most interesting way.
I am grateful for the public system which allows me to be independent. You, too, could possibly do yourself a wonderful service if you choose to focus on the positive aspect in life and be grateful for what we already have.