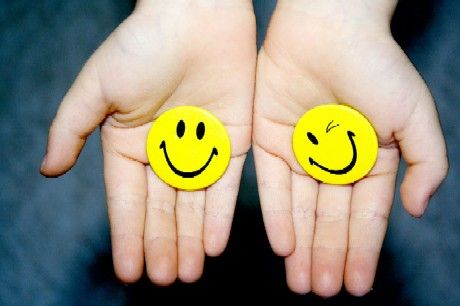 Photo by doriana_s
"No one is in control of your happiness but you; therefore, you have the power to change anything about yourself or your life that you want to change." – Barbara de Angelis
This was a quote which I came across yesterday while I was compiling some love quotes by Barbara de Angelis. I knew it instantly that this is one quote which I want to share with you. This quote is in line with the 'Rewriting Life with Different Choices' post, which I did a about two weeks ago.
One of the things which upsets me, is seeing people using their phone (without a hands-free) while they are driving. Now they are even checking their text messages and texting while driving.
Then there are always the inconsiderate few who decide that they prefer to throw trashes on the floor when the bin is less than a feet away.
It really doesn't make any sense in letting these people upset me. Can we really be in control of our happiness? I believe we can. As the saying goes, "It is not what happened but what we do or how we react to what happened that is most important." There are people or things in life that are constantly upsetting us … but only if we allow them to.
There is something which I believe we all know; Whenever we let someone or something upset us, we are letting the person or the thing control our happiness. Why should we be allowing others to decide if we should be happy? Since being happy is essential for the well-being of one – be it mentally, physically or spiritually, shouldn't we be in control of our happiness?
Let us start today to take control of our happiness and to decide to be happy. As Barbara de Angelis said, "… you have the power to change anything about yourself or your life that you want to change." I believe … do you believe?
—————————————-
Shop Best-Selling Christian Gifts from DaySpring