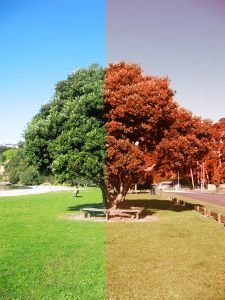 Do you resist changes in life? Honestly, I do resist changes in life sometimes. Most people or at least a lot of people resist changes too. Changes come especially challenging when things are getting very comfortable. Just imagine a rainy morning and you are all warm and cozy in your bed but you have to get up and get ready for work. Do you give yourself another 5 minutes in your bed and then take another 5 until you know you will run late if you continue to snuggle in bed. I know I would sometimes.
And yet, it is exciting to get out of bed. I would love a cup of hot chocolate to start the rainy day, watching the raindrops falling from the sky, the ripples they create when they fall into a pool of water, the sound of the raindrops beating against the window and last but not least, the freshness and sweetness in the air.
For me, it has been the most exciting 4 months and with a lot of changes. What I observed or experienced was a challenge would follow every change. At first the challenge would appear insurmountable and that is because we do not have the capability yet to overcome it. Or rather, what I will say is, "We thought we do not have the capability to overcome it." However, the truth of the matter is, "We will not be given a challenge too big for us!" This is what I believe and this is what I use to remind myself constantly.
Just as we might continue to focus on the challenge and some will view it as problem; we must remind ourselves to focus on finding the solution. We may not have direct control to the challenge, but we always have the Power to choose what we want to focus on. Use that Power which is given to you and which cost you nothing. Because frankly speaking, if we do not use that Power given to us, someone else would be using the Power given to him/her to choose for us. Just as the quotation from the movie The Astronaut Farmer, "You better know what you want to do before somebody know it for you." So we better start using that Power given to us before somebody use his/hers on us.
And finally after we overcome the challenge, we grow. With every challenge, there is a great potential for us to grow and to become a better person. Not only that, we are automatically ready for bigger changes and challenges in life. This simple reason of growth makes change ever exciting for me!
What we really must do is Embracing Changes and Challenges and this journey call life will surely be an exciting and memorable one!
What does changes and challenges mean to you?
Photo by k_vohsen
————————————-
Join Match.com, find Singles in Your area and Make Love Happens!