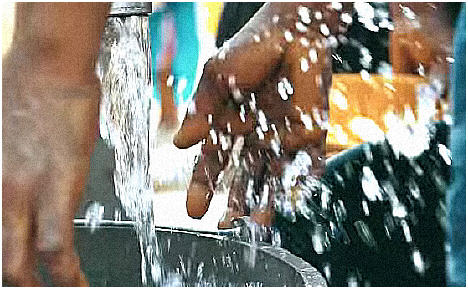 Could you imagine every morning your children have to get up before the sun and walk two miles to get drinking water for your family everyday? That is the routine for many children in Zambia three times a day. And many of them dreams of going to school. Seeing the smiles on them getting clean water for the first time is priceless and I would add on humbling. I am grateful for clean water with the turn of faucet.
World Vision has launched a project that will bring clean water to Violet and 40,000 other people in Zambia for the first time in their lives.
Meet Violet and the other children of the Zambia Project
Every child deserves clean, safe drinking water
According to World Vision, "50 percent of rural Zambians lack access to clean water, and 1 out of every 12 children die before the age of 5. This water project will dramatically change life in four communities in desperate need."
"I am looking forward to a day when a new well will be drilled near my home because I will no longer be sick or miss school," says Miriam, age 9. Children like Miriam often walk hours each day, just to fetch water that may make them sick, or even kill them.
According to Dr. Greg Allgood, Vice President of World Vision, "More children die from diseases caused by unsafe water than HIV/AIDS and malaria combined. It's tragic that 1,600 children die every day from diarrhea because they lack something as simple as clean water."
This project includes 133 new and rehabilitated water points, 1600 sanitation facilities, and 117 communities and schools trained in hygiene, and the formation of 117 local water committees. These committees are equipped to maintain the water points and trained to use a fee collection system to pay for repairs, which helps ensure clean water lasts for generations to come.
You can bring hope to 40,000 people in Zambia and change their lives. To learn more about how you can help the people of Zambia get clean water, visit World Vision.