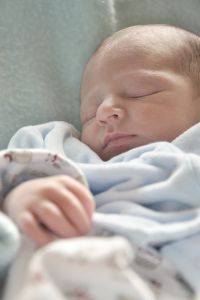 Do you have problems getting to sleep at night? No, I am not talking about insomnia – a short term or chronic inability to get high quality sleep – which can be caused by stress at work or home. Most people would have suffered insomnia at one point or other in their lives. I'm not talking about sleep apnea also, where your breathing stops or gets very shallow while you are sleeping.
I am not talking about such sleeping problems where you would be able to seek help professionally or through self-help by making changes to your lifestyles. Before I misled you further, please allow me to rephrase my sentence to make it clearer, "Do you sleep with a peace of mind at night?"
I believe most of us can sleep peacefully without waking up in cold sweat to nightmares at night. I remembered Richard Branson said something along this line, in one of his books, "Don't do things that will cause you to have problem sleeping at night." I couldn't remember the exact words but I gathered he meant we must not do anything bad or against our conscience lest we will be troubled in sleep at night; we always have a choice.
As the saying goes, "To err is human." Most of us would have made mistakes or errors in our lives. Some of them big, and continue to haunt us for life. Some of them small, and we readily forget. When we made mistakes, we must learn from them and be brave enough to face the consequences; running away is not an option.
Apparently not all people share the same thought and they will flee at the first chance. Dr. Silviu Ionescu, former Romanian diplomat in Singapore, linked to two hit-and-run accidents which killed one and left two injured is one such person. He was believed to be drunk driving when it happened. He was requested to return to Singapore for a coroner's inquiry. However, Dr. Ionescu said his failing health was the main reason he may not return. He claimed that he could die as a result of his illness, believed to be diabetes.
He firmly denied having anything to do with the accident that killed one, or another later that day that left two people injured.
In remarks to the newspaper, Dr. Ionescu said: 'I read in newspapers that prosecutors (in Singapore) were accusing me long before they had the right to. They should have done a preliminary inquiry first. It was clearly a sign that I shouldn't come back.'
Ministry of Foreign Affairs spokesman said that they were puzzled by Dr. Ionescu's comments. According to the spokesman, "…no charges have been made and no judgment has been passed on Dr. Ionescu. … He should take the opportunity to give his account of the events in order that the true circumstances surrounding the accidents may be determined."
Was he the one? I have no wish to discuss or pass judgment here because he is the only one who knows. If he was not the one, then all the more he should stand up and clear himself. If he was, then he should return to Singapore to face the consequence.
I am appalled how one can do something like that and yet sleep peacefully at night. How can he/she face others and look them in the eyes? And how can one look at himself/herself in the mirror?
Remember, we always have a choice: one that we can sleep with a peace of mind at night or one where we will be troubled for life.
Photo by straymuse
————————————-
Have Boundless Energy and Sleep Soundly with the Sedona Method.