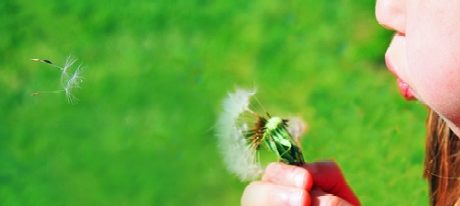 "When your thoughts are geared in a positive direction, your feelings are peaceful." – Richard Carlson, Don't Sweat the Small Stuff
———————-
When our thoughts are positive, we will tend to see possibilities from the difficult situations we are facing. However, when our thoughts are negative, we can be easily irritated or agitated. The good news is, we always have a choice. We cannot always control of what goes on outside. But we can always control what goes on inside.
High-Mindedness is a concept which I read from the book, Calm and Compassionate Children, by Susan Usha Dermond. It is the practice of focusing our thoughts in a positive direction. Although the book explores the usage of this concept in parenting, I believe we can adapt this concept in our everyday life.
Practicing high-mindedness is to focus on uplifting moments in everyday life by paying attention to the positive energy surrounding us. The book shares, "Paying attention to the beauty and kindness surrounding us develops sensitivity and gives a calmer outlook on life because it brings our focus to the moment, away from anxiety about the future or past,"
What we can do, as shares by the book, to practice high-mindedness is noticing, which is an activity to share simple joy of uplifting moments with others; for example, the freshness of the morning breeze, the wind rustling the leaves, the smell of a freshly baked loaf of bread or the cloudless blue sky. When we noticed these simple joys, we shared them with others by bringing it to their attention.
Noticing not only helps us to focus our attention to uplifting moments, but also helps us to count our blessings and be grateful for them. Inevitably, we will also be happier when we are finding more time to notice and rejoice in life's little blessings.
Noticing is one activity which we can carry out with our family and friends. What is being proposed in the book is for family to share gratitude moments at dinner every evening, where everyone shares something from the day that they are grateful for. It will be challenging and may seem unnatural at first, but practice makes better; eventually everyone will find it easy to share moments from the day they are grateful for.
Practicing high-mindedness through noticing will allow us to focus in the positive direction, to appreciate the simple joys in life and to be grateful for the daily blessings that are coming to us. Through that feeling of peacefulness in gratitude, comes happiness.
A question from the book, "What was your most inspiring moment of the day?"
Photo by BubblesPics
————————————-
Fabric.com Coupon Corner