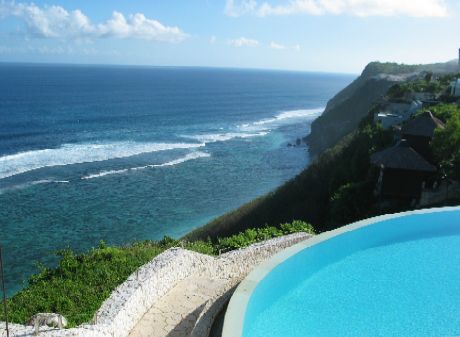 More Wordless Wednesday
Courtesy from a friend who just came back from Bali luxury villas and resorts hopping. He sent me a picture zipped file of the resorts he visited in Bali and out of all the ones he had been to, Karma De Mare was the one that really got my attention. Just look at that view from the pool.
Would you dine with me after the swim? Probably you would but not with me.
Cheap Caribbean Hot Deals