Posted on Apr 04, 2012 under
Attitude
,
Courage
,
Donna Levine
,
Dream
,
Fearless
,
Inspiration
,
Life
,
poem
,
Reflection
,
You can be whatever you want to be
|
4 Comments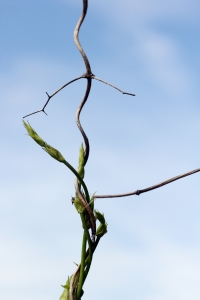 What a bold statement, "You can be whatever you want to be!" When I was reflecting on that a while ago in the toilet … yes, I do a lot of reflecting and thinking in the toilet. Don't ask me why, I know it is not a good habit. But hey! I'm making good use of my time. Sorry, I digressed a little. While reflecting on that, the skeptical mind in me spoke out softly, "Yeah right, what if I want to be like superman?" Thus, I thought to myself, yes, we can be whatever we want to be – provided it must be something logical. Then my other voice spoke to me, "If I want to be like superman, then find the way to defy gravity so that I can fly like him or to find a way to become strong like him! The easier options for flying are to take the plane or to go sky-diving or paragliding." The latter, like sky-diving or paragliding should give me a pretty close experience to 'flying'.
The former of finding a way to defy gravity or to be as strong as him, would probably take up a whole life time and I might not even come close to it. The next question is, "Do I really want to be like superman?" I realised that as much as I want to be like him, I am not willing to spend my whole life researching for ways to defy gravity or for ways to be as strong as him. The purpose of my life is not to be like superman either. For you who is reading this now, maybe you have an even crazier idea and it seems not possible to be what you want to be, the question you may want to ask yourself is, "Are you prepared to find all ways to be that person?" Just as what Nelson Mandela said, "It always seems impossible until its done." If you are, then go ahead!
So yes! I believe we can be whatever we want to be! I believe that each of us has the potential within us to be what we want to be. Believing is the part about "We can" achieve what we want to be. The next step is to follow through with what we believe with massive action. The question is, "Are we ready to go all out and give everything we have, may have or will have in our pursue? Fortunately, not all have to go to this extreme in their pursue and they do have the support of loved ones around them in the pursue to be whatever they want to be. This latter part about taking action is the deserving part. Do we deserve it?
A strong believe, and may I add on a strong 'faith', coupled with massive actions and we may wake up one morning, just as described in this poem below, to find that we are the person we dreamed of; doing what we wanted to do, simply because we had the courage to believe in our potential and to hold on to our dreams.
_______________________________
You Can Be Whatever You Want To Be!
by Donna Levine
There is inside you
All of the potential
To be whatever you want to be;
All of the energy
To do whatever you want to do.
Imagine yourself as you would like to be,
Doing what you want to do,
And each day, take one step
Towards your dream.
And though at times it may seem too
difficult to continue,
Hold on to your dream.
One morning you will awake to find
That you are the person you dreamed of,
Doing what you wanted to do,
Simply because you had the courage
To believe in your potential
And to hold on to your dream.
________________________________
Photo by hummel_12